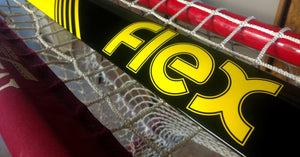 Goalie Stick
Sale price Price $99.99 Regular price $125.00
At only 700 grams our goalie stick is one of the lightest on the market. Available in black or white with a curve similar to a P31 and a 25", 26", or 27" paddle. Only available in left handed ( blocker on right hand ).
$22 Flat Rate Shipping
Free local pickup in the Pittsburgh area. Your shipping charge will be refunded on pickup. Send us a message to arrange.